Our opening hours and our contacts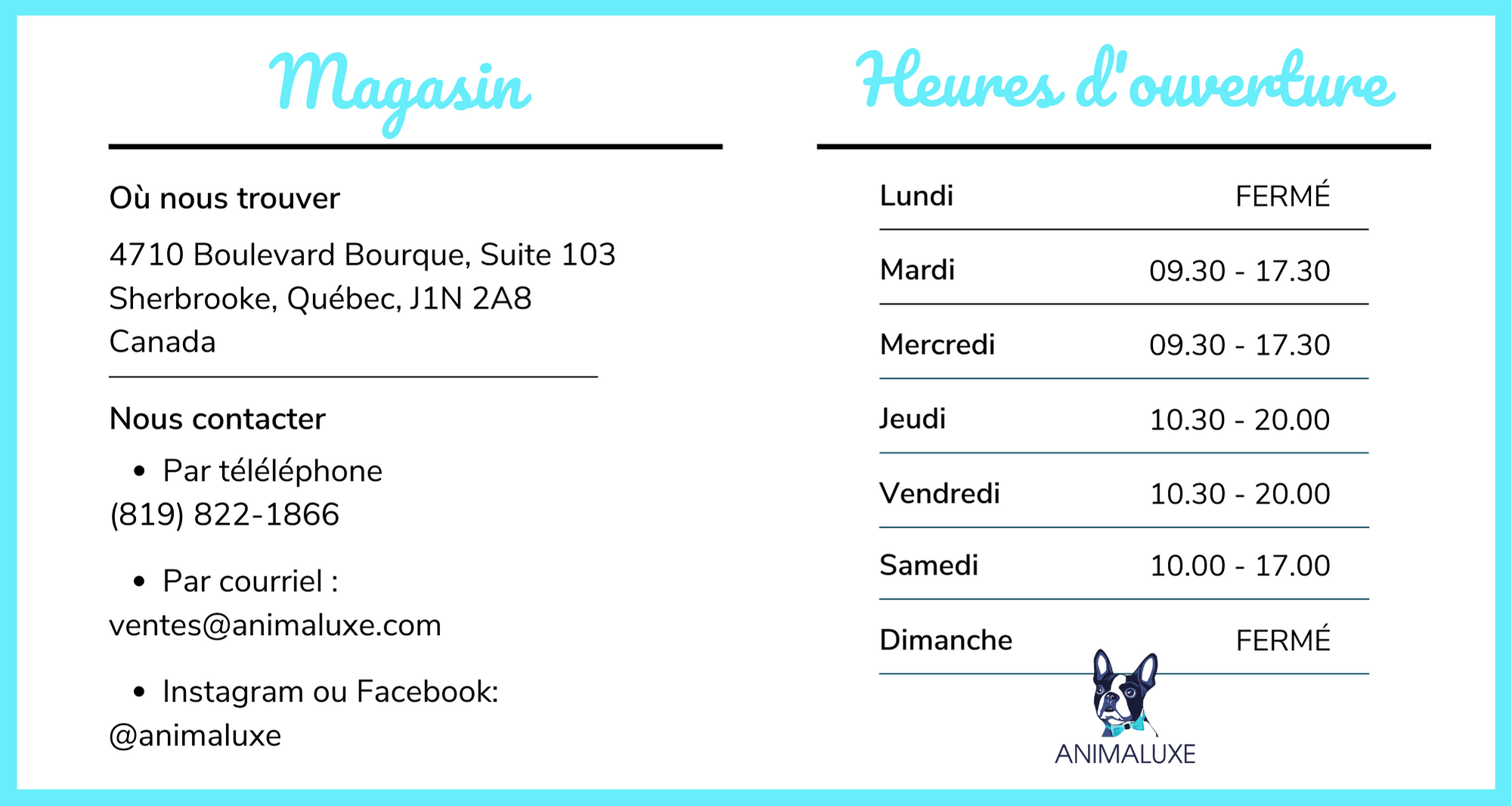 About us:

Welcome to our proudly Quebec online store
Animaluxe is a guarantee of quality, no problem here! You will be able to find at Animaluxe absolutely everything you are looking for for your dog in quality alternatives because the well-being of your companion is at the heart of our priorities and it is our raison d'être.
We are a specialized store for dogs and our primary goal is to meet your pet's essential needs, namely mental and masticatory stimulation, physical exercise and dietary needs.
Animaluxe experience
The customer experience and our community are two very important things to us; we always take the time to chat with our customers, answer their questions and adapt their orders.
In fact, thanks to all the efforts put into our online business, we have also been able to open a physical store, which allows us to continue our mission of offering the best for your loves. on all fours and a greater variety of products.
Supporting local businesses
In addition to the basics of our business at the dog level, we also want to support the local economy and facilitate online shopping.
We are proud to be one of the first Quebec companies in the canine world to have created an innovative system of icons making it easy to identify the origin of products, thus promoting local purchases.
A showcase for Quebec and Canadian companies
Initially, when we founded Animaluxe, our goal was to develop our own products. However, a little later, during our research and development phase, we realized that there were already so many beautiful and good products on the market.
We have therefore opted to create a showcase for these companies in order to put them forward and thus offer quality products to dog owners.s
Our specialized online dog store is the result of our shared passion for dogs and their well-being. We strive to offer quality products for dogs, chosen specifically to meet their different needs.
We are very proud to encourage local businesses and those who have animal welfare and the environment at heart.
Do not hesitate to contact us if necessary, it will be a great pleasure!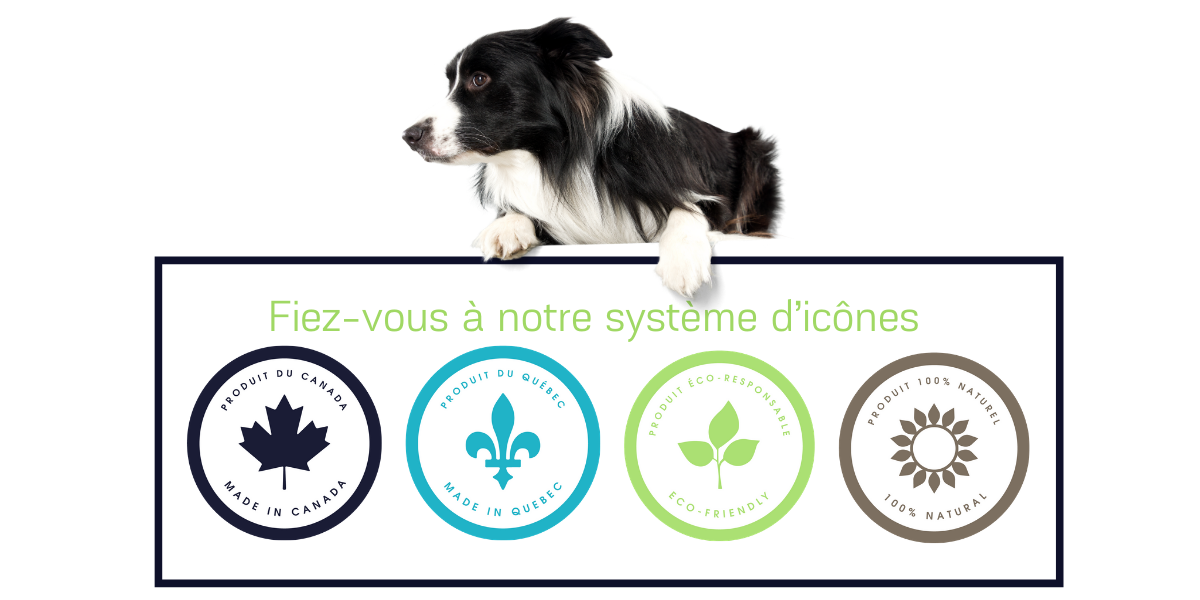 FOLLOW US TO DON'T MISS ANYTHING