Our rolled skin pork sticks are a great alternative to leather treats!

The skin is only rolled and pinched to give this shape. No glue or treatment is used. A long lasting treat for dogs with moderate chewing.

A tasty chewy treat to discover! Less greasy thanks to its drying method.
Chew treat to discover
100% natural and Quebecois
1 single ingredient, fully digestible
No preservatives, additives or added flavors
Sold individually or in packs of 3 (wrapped).
Comes from a Quebec company meat for human consumption that recovers rather than throws away what is not edible for us by manufacturing wonderful 100% natural treats for our dogs!
Always supervise your dog when giving treats and remove as needed.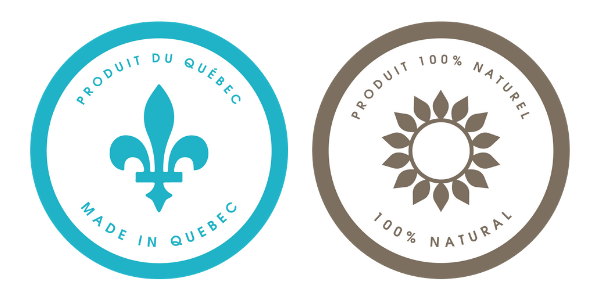 Fast delivery between 1 to 5 working days.
Free delivery from $79 before taxes.
Contact us by phone : 819-822-1866
Gâterie pour ma Maya
C'est la gâterie préférée à Maya.
Une gâterie qui dure
Ici, les chiens adorent. Et c'est une gâterie qui les gardera occupés pendant près d'une heure. Vraiment un bon achat.