Our Hemp Dog Leash from Crocx is made from 100% hemp fiber!
Is your dog energetic? He pulls on a leash and thinks it's a chew toy? Until the day he learns good manners, rest assured that this leash will withstand his repeated assaults while preserving the delicate skin of your hands!
Very tough
Antifungal and antibacterial
Reduces bad odors
Soft and comfortable
Robust: Hemp has long been recognized for its resistance. Indeed, a rope made of hemp 12 millimeters in diameter has a breaking load of 1100 Kg. The strongest of vegetable fibers, hemp fiber does not deform or stretches, even when wet. It is also one of the softest natural fibers to the touch.
Hygienic: Hemp fiber also has antifungal and antibacterial properties. It therefore reduces the development of bad odors. We believe this is an important quality when it comes to pet accessories!

Eco-friendly: Thanks to its vegetable composition, hemp fiber is naturally biodegradable. This is a real benefit for our environment and a great alternative to plastic.
All of these qualities are found in the Crocx Leash and that's why you'll love it!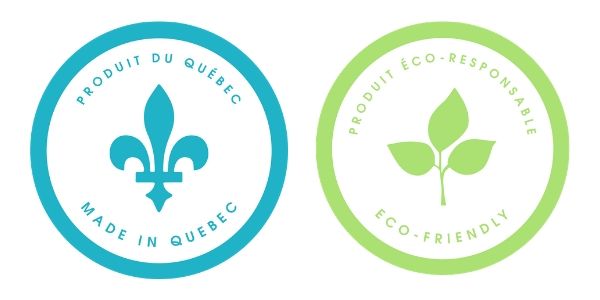 Fast delivery between 1 to 5 working days.
Free delivery from $79 before taxes.
Contact us by phone : 819-822-1866